Once upon a time, the sunlight splits into 7colors.
However the refraction of sunlight turned them into 7 colored monsters.
One of them is the Blue light monster!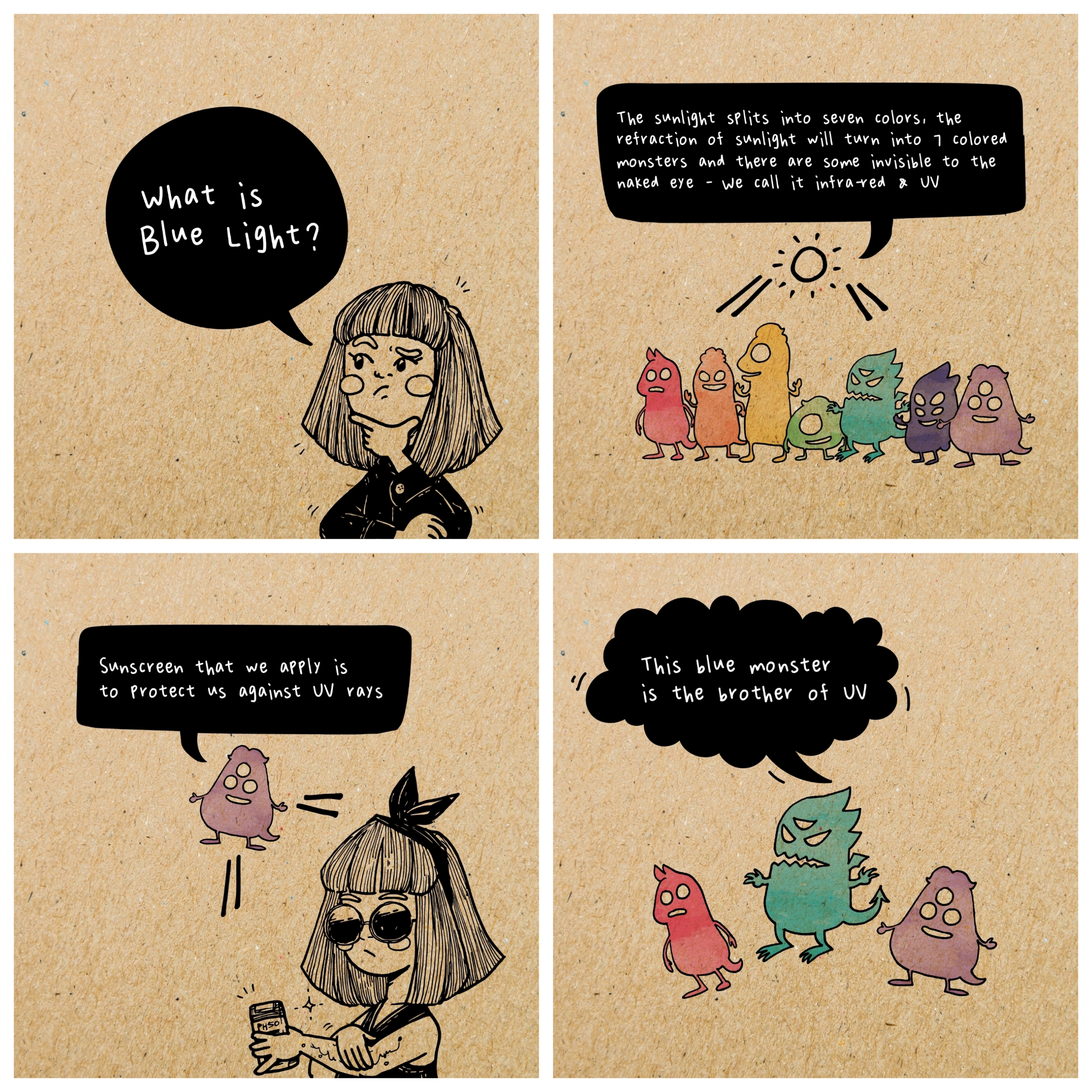 Blue light monster normally appears from the LED screen like phone, computer and other gadgets,
he has strong penetration power and his hobby is to attack human eyes!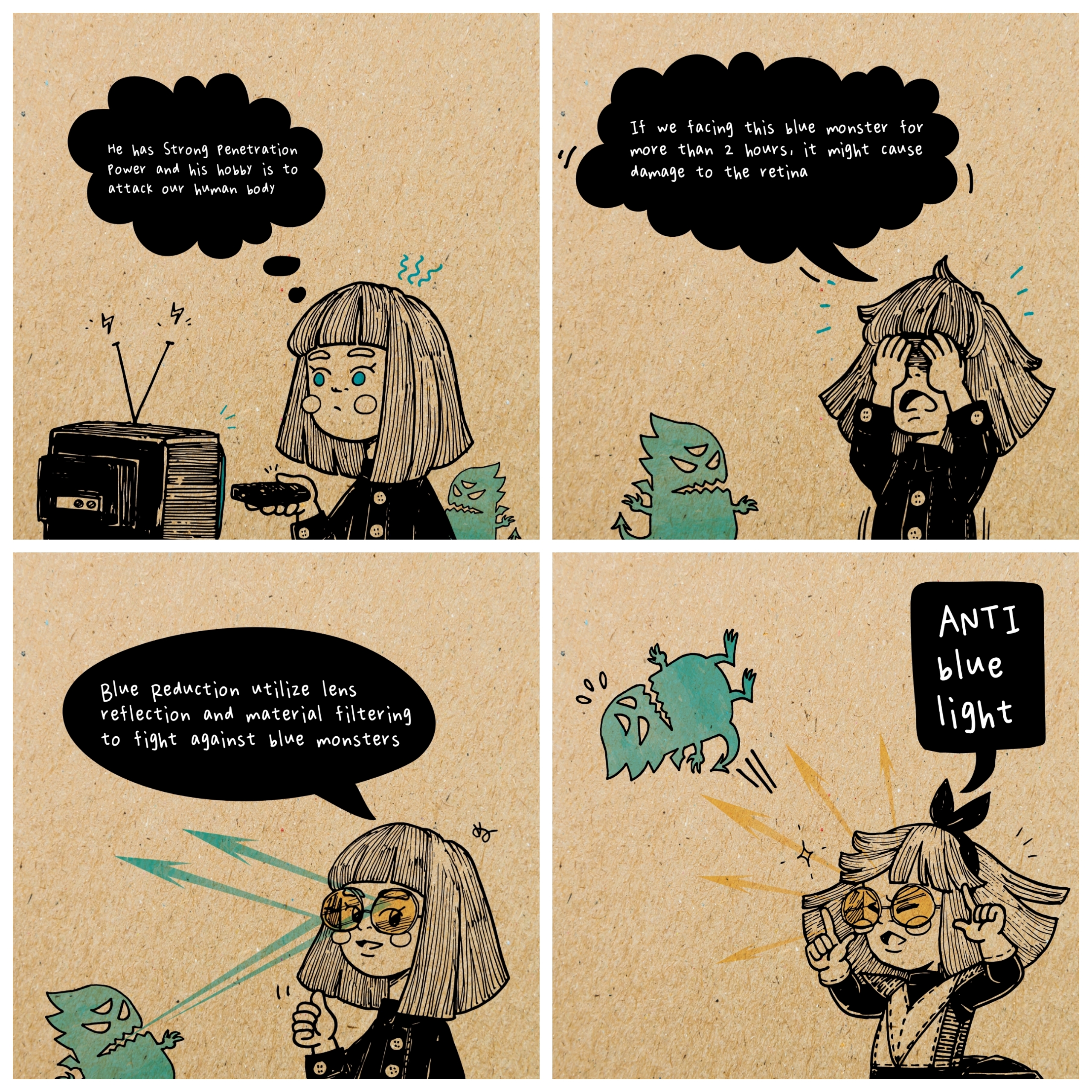 and so...HANYA introduce you our HEROS:
HANYA Eyes Rangers!
The Guardian of Humanity against the Blue Light Monsters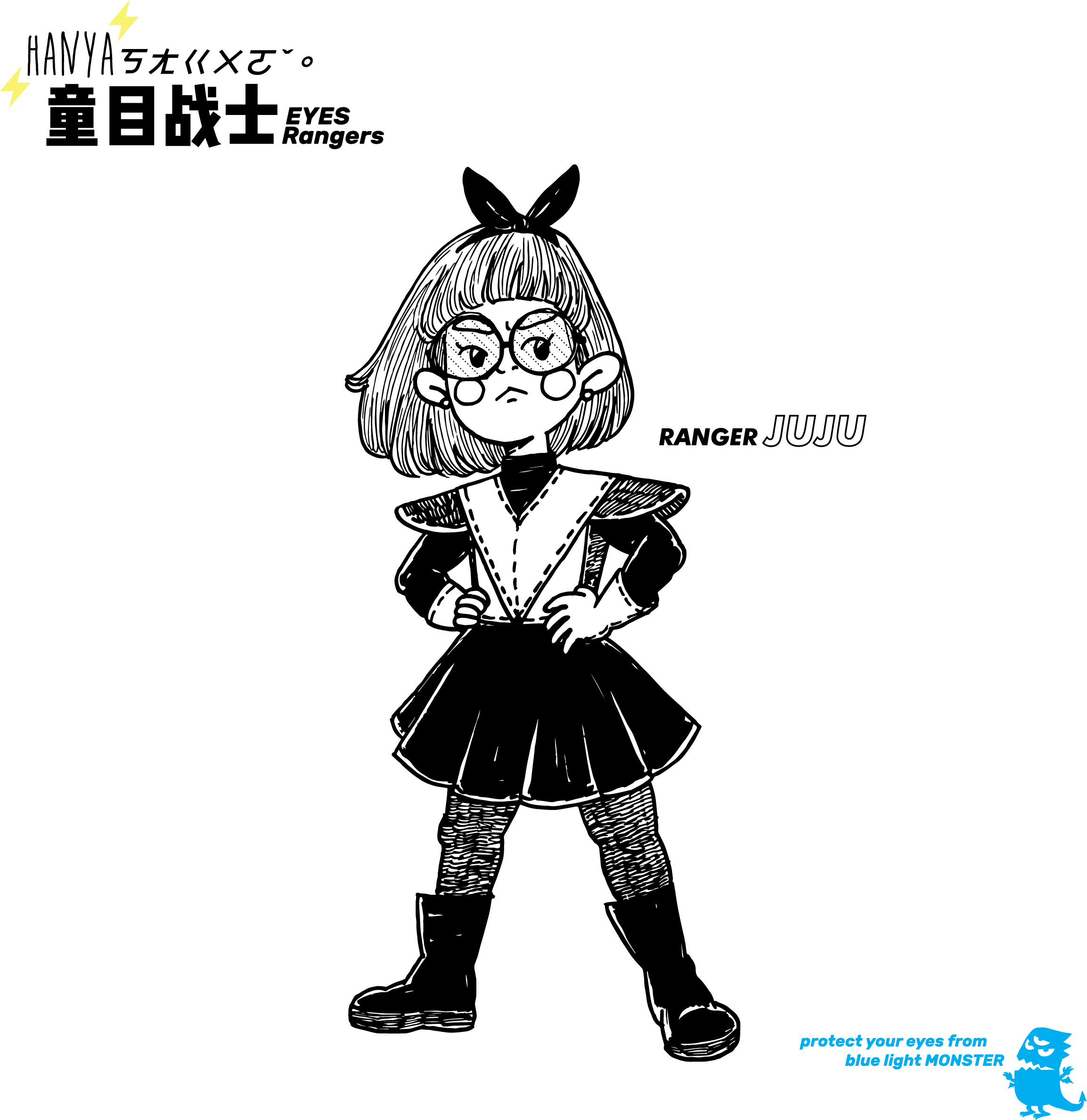 JUJU
8 Years old
Hobby : Reading online books & she enjoys her online classes very much!
Super power : Reduce eyestrain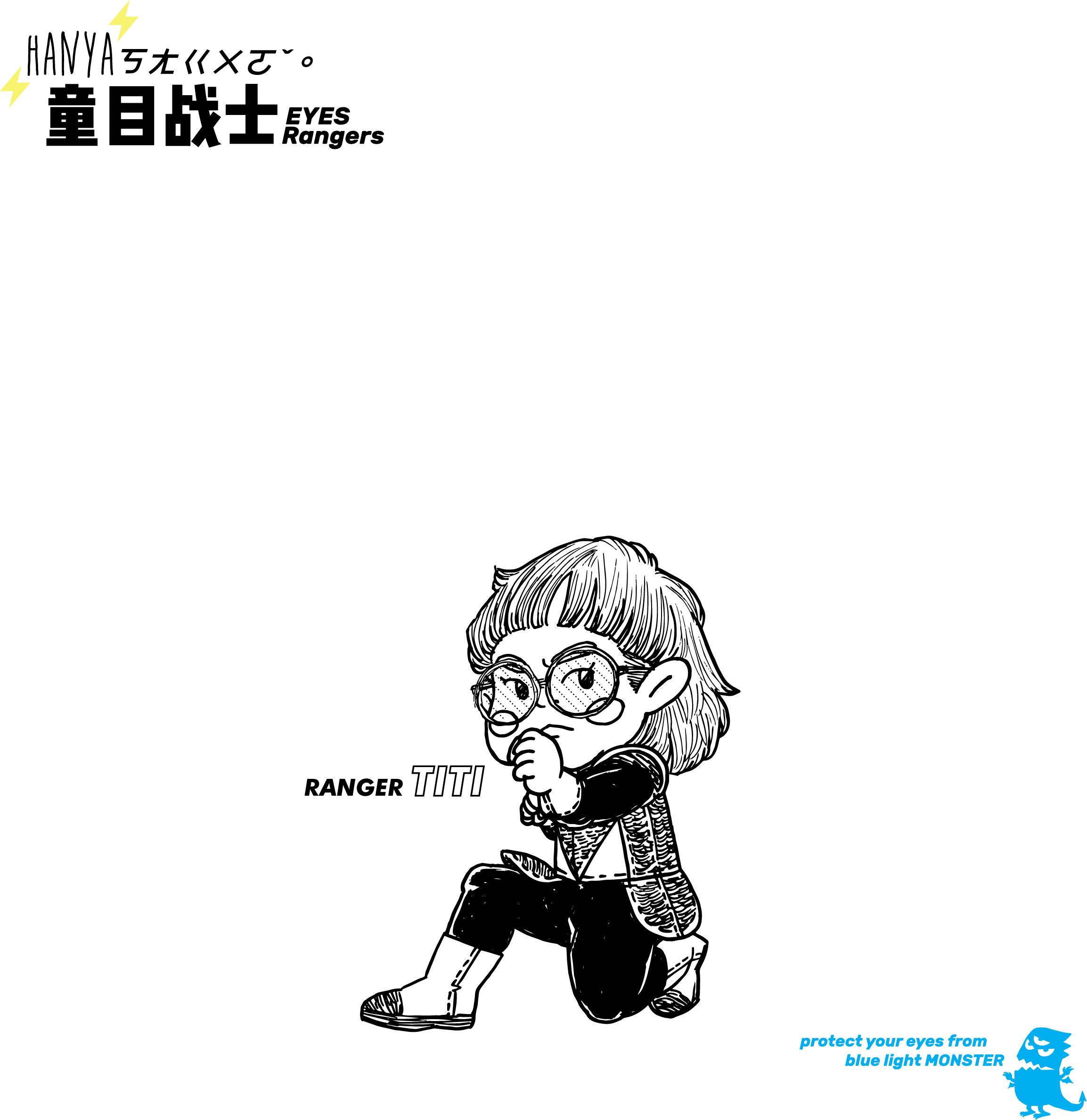 TITI
4 Years Old
Hobby: Learning new words! He watch Youtube to learn his vocabulary!
Super Power: Improve sleeping quality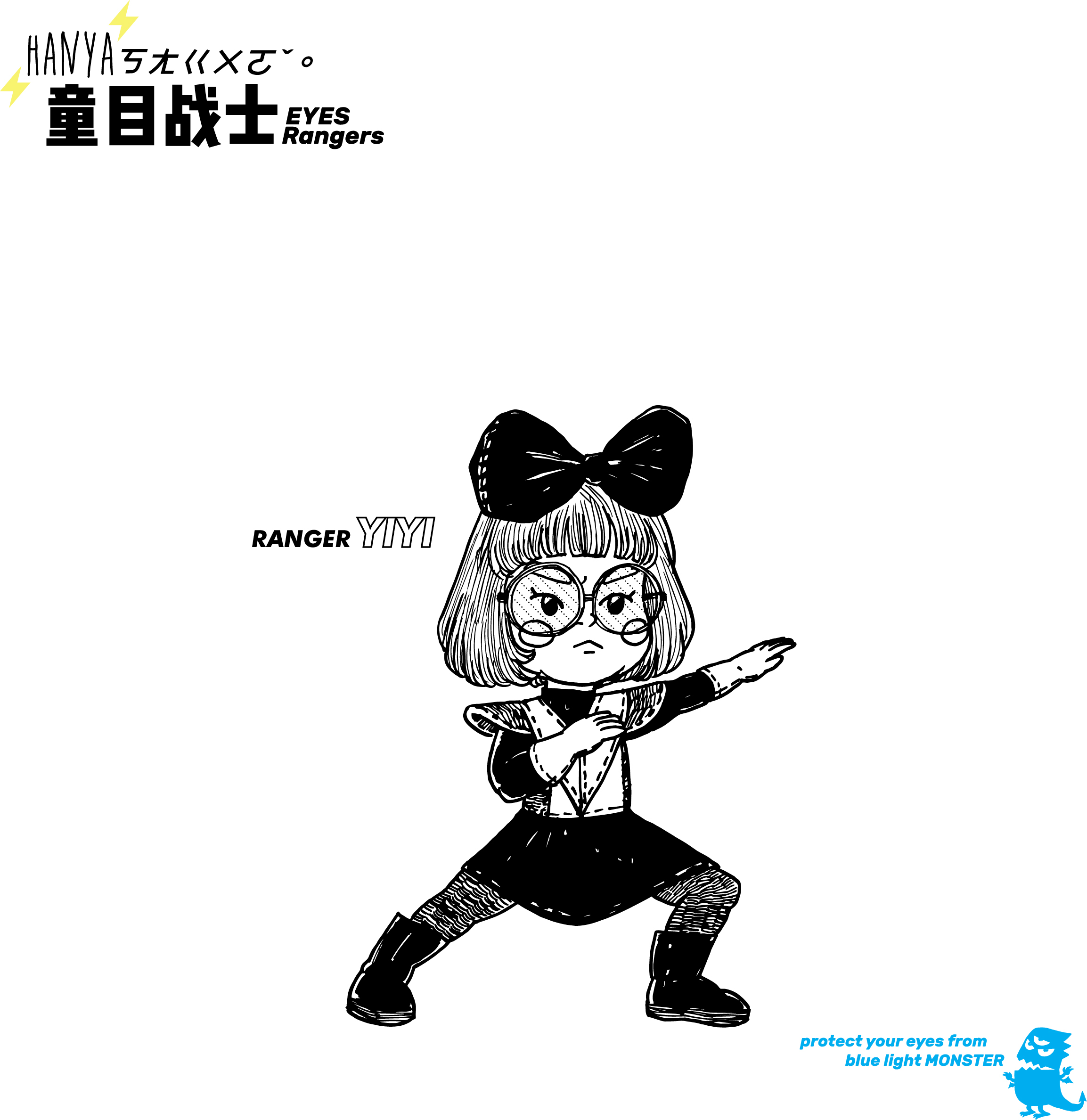 YIYI
4 Years Old
Hobby: Love to Sing and Dance! He watch Youtube to learn all songs and move!
Super Power: Reduce damage of macular
Nowadays is hard to avoid digital gadgets, our children uses these digital devices for online classes, gaming, watching video and they are constantly exposed to the blue light everyday!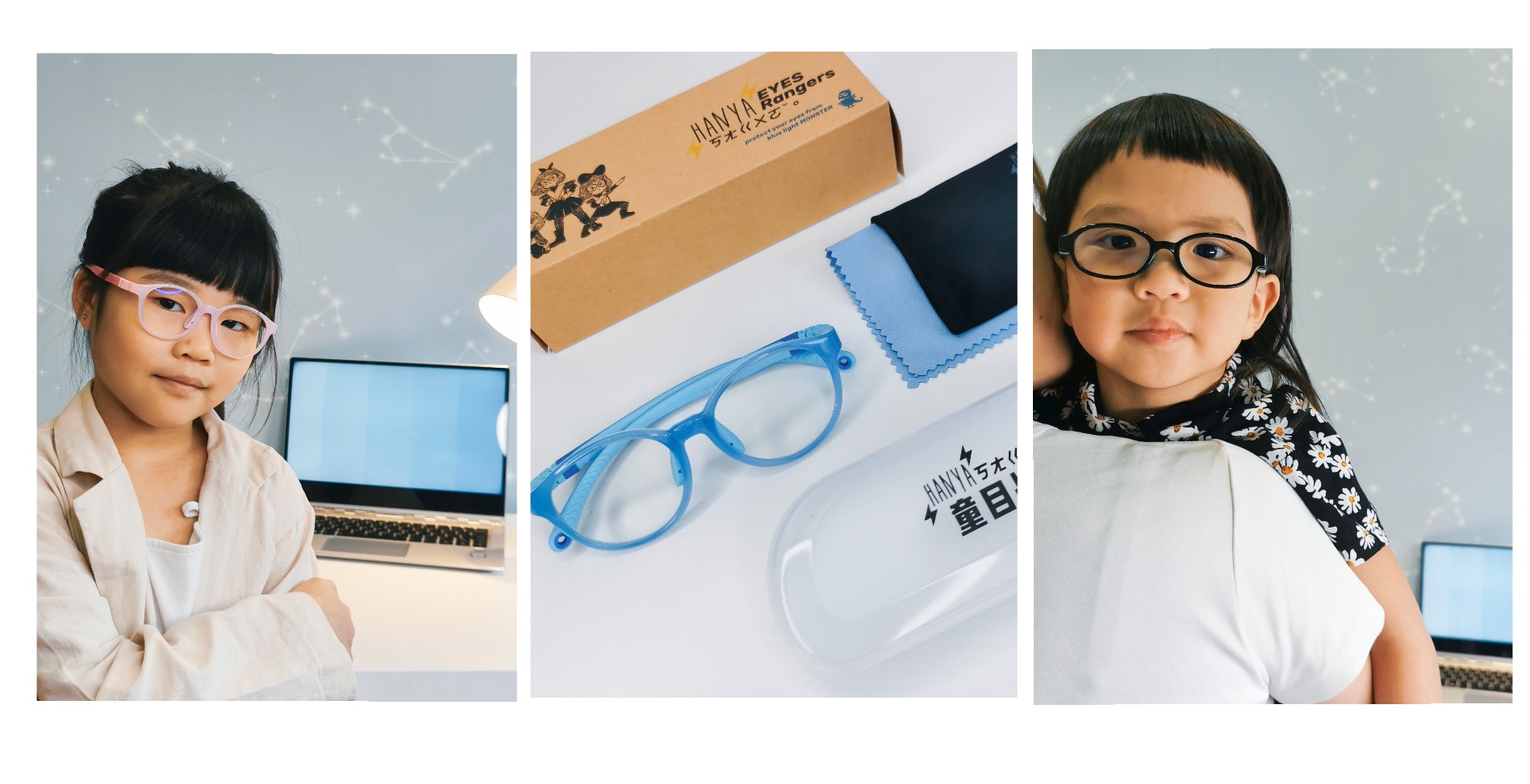 With this initiative, we would like to bring awareness about
Children Eye's health & prevention!
How to select the right Frame size:
1. Measure your children's eye lateral from left to right
S size : 8.5 - 9.5 cm
M size : 9.5 - 10.8 cm
L size : 10.5 - 11.2 cm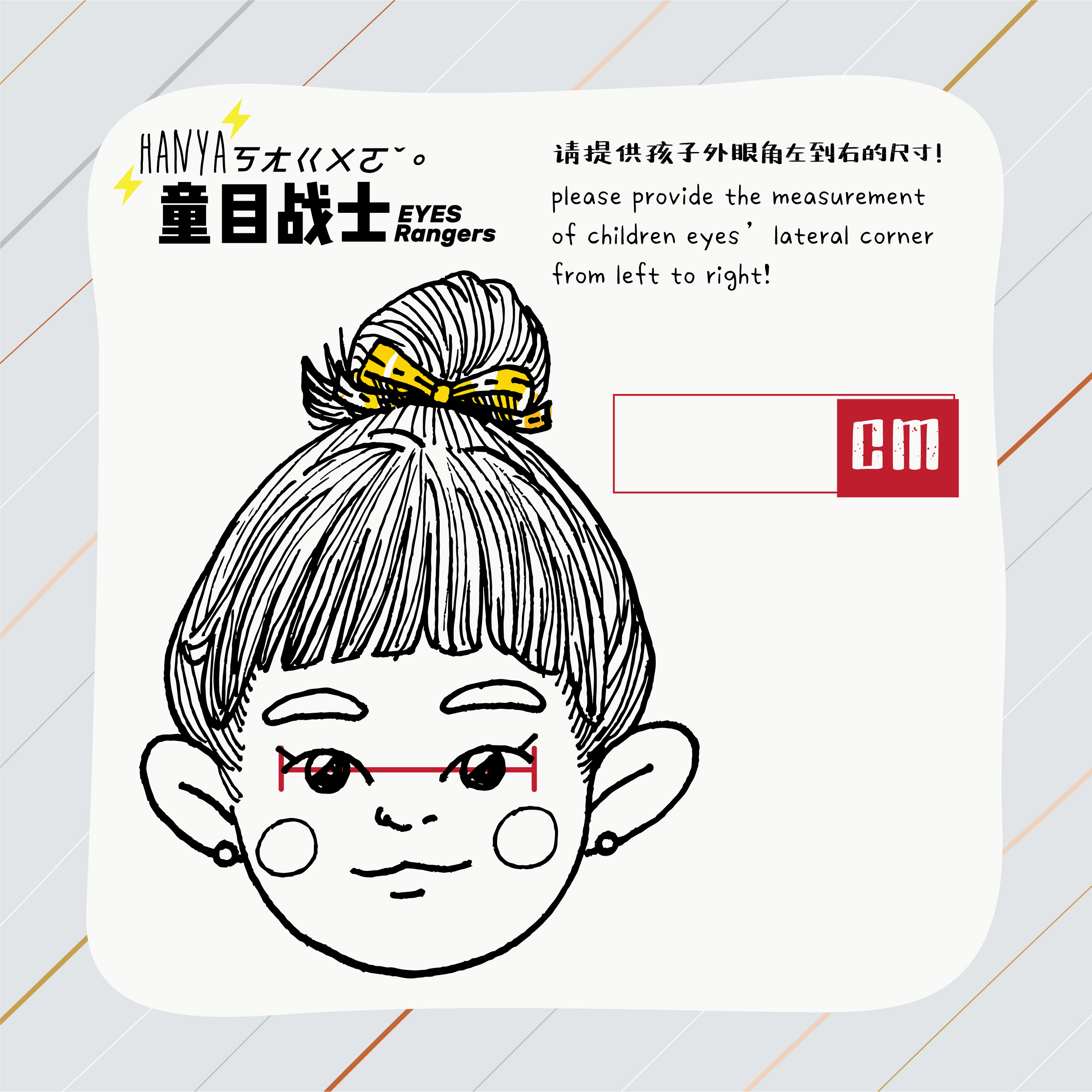 2. Check out HANYA Eyes Ranger Anti Blue light glasses at our product catalog!
3. Stay tuned for our upcoming comics specially prepared for you where kids can easily understand the important of eye health!